Pre-sales for the massive project in Burnaby, right near Brentwood Mall begins today. The notable Concord Pacific Burnaby started with Phase 1 which sold in 2 days, however Phase 2 is set to rollout next.
A generous 26 acres in the heart of Burnaby will soon be home to one of the most family friendly real estate developments in Vancouver. By the end of completion, 10 residential high rises are set to be built. This also includes space for an open and dreamy 13 acre park, plus potential plans for a public school.
The Concord Pacific Vancouver already has notable clout and acclaim behind it, so it's no doubt that this new real estate development in Burnaby will sell very quick. Phase 1 will be provided 426 state of the art condominiums to Vancouverites.
Details of the sold out Phase 1 are below – Contact us today to secure your condo in the upcoming Concord Pacific Burnaby Phases.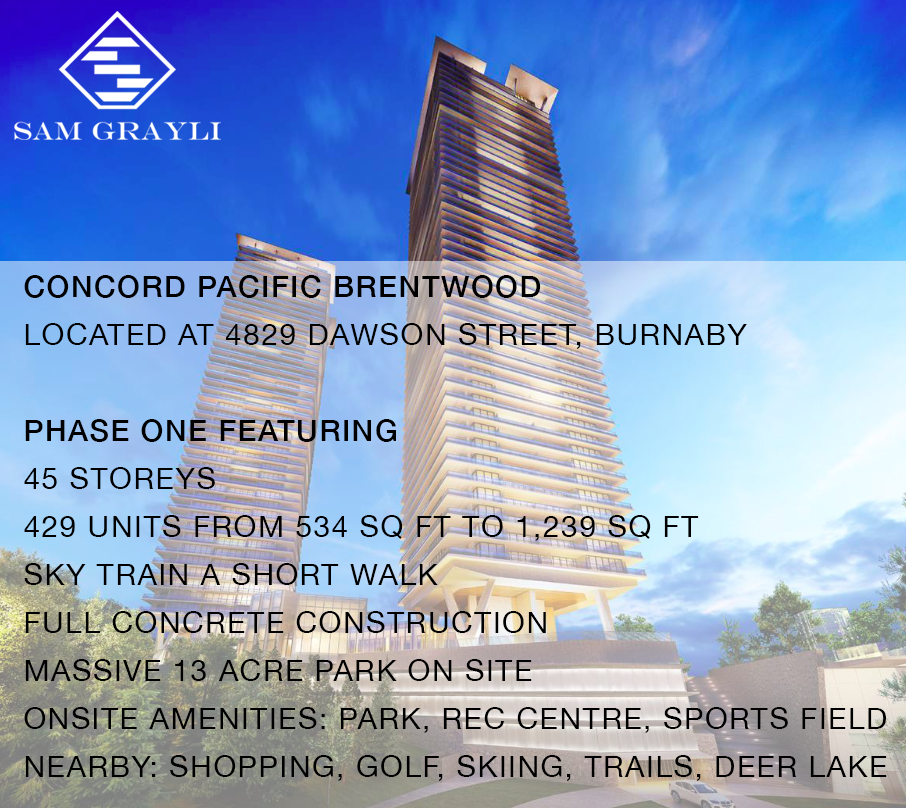 Concord Pacific Burnaby Gallery